When your club puts the VK100WIQ call sign to air, remember to take some pics
and submit them for inclusion on this page.
Email text and photos to Alan, - vk4sn at wia dot org dot au.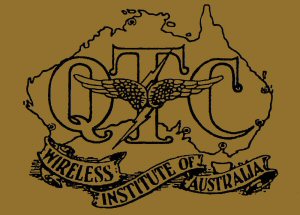 Updated 2 August 2012
1. Central Queensland ARA (10,11,12 June)
2. Caboolture Radio Club (16,17,18 June)
3. Hervey Bay - Presidents Luncheon (22,23,24 June)
4. City of Brisbane Radio Society (13,14,15 July)
5. Lockyer Valley ARC (28,29,30 July)
CENTRAL QUEENSLAND AMATEUR RADIO ASSOCIATION
Submitted by Ray Dobinson V.President C.Q.A.R.A.
Our new CQARA DX site at the remote location of Weasel Park 20kms south of Rockhampton was the perfect backdrop for our use of the special call sign VK100WIQ. Even though local events like the Rockhampton and Yeppoon Show, Gladstone Fishing Competition and the Queen's Jubilee Celebrations filled our weekend calendar, 17 members and family participated in this once in a life time event. Over 100 contacts where made both locally and internationally using a variety of frequencies and modes. Many members braved the cold, wind, rain and wildlife to make this event a success. Another highlight of the event was the presentation of a certificate to Jack Chomley VK4JRC our association's first life time member for his contribution to amateur radio within our association and the wider amateur radio community. VK4DV and VK4QI were unable to attend and teamed up to work more stations on the remaining day.
Members who worked the call from left to right are,
Vk4- NFP, Dell Grosskoff, MBG, NJB, JRC, HOT, NFZ and MTJ.
From left VK4FROG President of the CQARA and VK4JRC.
You may like to check out the Youtube video:
http://www.youtube.com/watch?v=Ykk3Nk4U_hs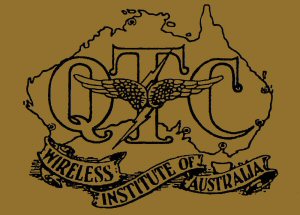 Caboolture Radio Club organised an open day on the 16th June 2012 at their club house.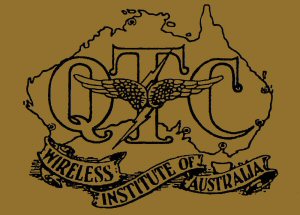 HERVEY BAY RADIO CLUB & PRESIDENTS LUNCHEON
Left to Right are:
QAC Alan Shannon VK4SN, Contest Director Trent Sampson VK4TS, Hervey Bay President Norm Greenaway VK4NP,
WIA President Michael Owen VK3KI, WIA Director Ewan McLeod VK4ERM, QAC Chairman Michael Charteris VK4QS,
and kneeling is the Chris Jones award winner, Gaven Reibelt VK4ZZ of the Townsville Amateur Radio Club.
QAC Chairman Michael Charteris VK4QS presents WIA President Michael Owen VK3KI with a Centenary T-shirt.
QAC Chairman Michael Charteris VK4QS presents Fraser Coast Mayor Gerard O'Connell with a copy of Halcyon Days.
Fraser Coast Mayor Gerard O'Connell addressing the group at the barbeque on Sunday
Well you should know these fellows by now!

History Display by the Hervey Bay club

Hervey Bay club President, Norm Greenaway VK4NP making the 1st VK100WIQ contacts for the group.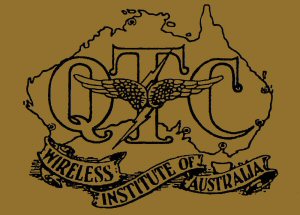 CITY OF BRISBANE RADIO SOCIETY
Held at the Chook Shed.
Pics by Ron VK4CRO.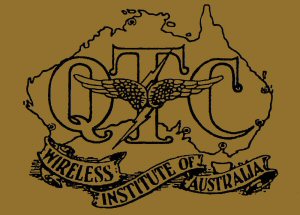 LOCKYER VALLEY AMATEUR RADIO CLUB
29/7/2012
A small gathering from the club included our Secretary Ken VK4QH, Treasurer Alan VK4SN, Peter VK4MN
and Michael VK4FAKE. Unfortunately due to others having the dreaded flu and sustained injuries they were
unable to join in on the fun. Ken was happy to for us to use his station as it was built to cater for 4 positions.
Alan took his pump up mast and 3 element tribander and set up for CW and Ken and the others set up 2 more
positions for voice.
Ken VK4QH running on 40 meters
Peter, VK4MN running on 15 meters
Alan VK4SN, supposed to be running CW on 20 meters, but is taking pictures instead.
Assembling the pump up mast and tri-bander
Antennas used for the day plus G5RV not in picture.
In the VK4QH shack we have...
Foreground - Alan VK4SN, Rear - Ken VK4QH, Right - Michael VK4FAKE.