QSLing is now complete.
5th April 2013
All cards that were not sent by return postage have been printed on and
have been sent via the bureau.
All cards received that contained the appropriate $ and a self addressed envelope
have now been finalised and were posted on the 15th February 2013.
All Certificates have been finalised.
Info: eQSL's are cleared about once a month now.
This QSL Card will be issued for the first contact with VK100WIQ. Subsequent contacts will be listed on the back of the QSL Card.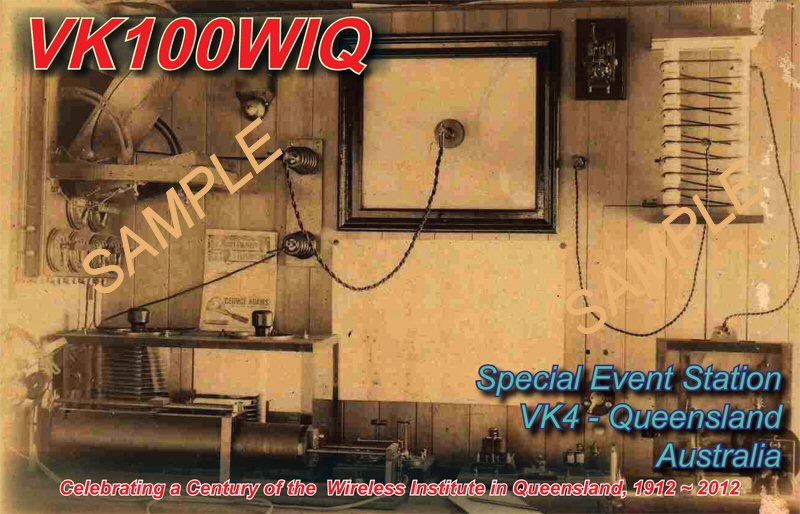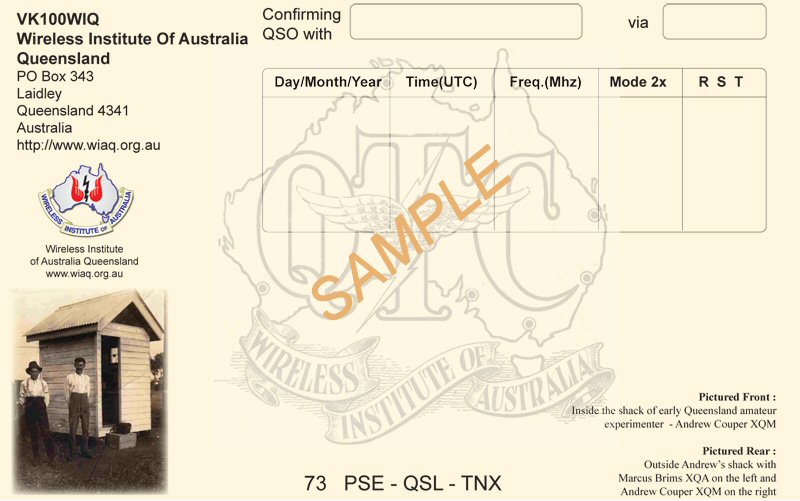 The unique call sign is to be operated by WIA affiliated Clubs located in VK4 on a roster basis from June 1st to July 30th 2012 at more than 20 locations throughout Queensland.
Upon achieving 5 contacts by way of 5 different Clubs hosting the call sign VK100WIQ,
the operator will then qualify to apply for the VK100WIQ Centenary Award as shown below.
For the Award, make cheques payable to the Wireless Institute of Australia